News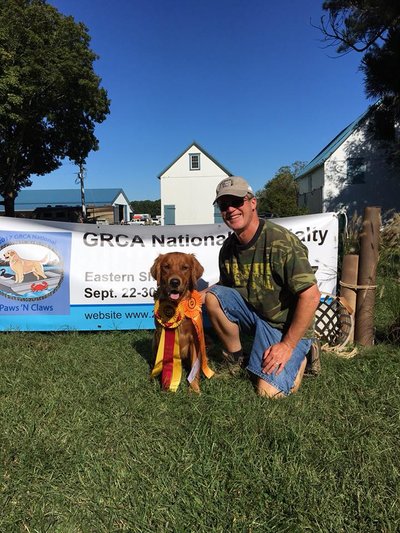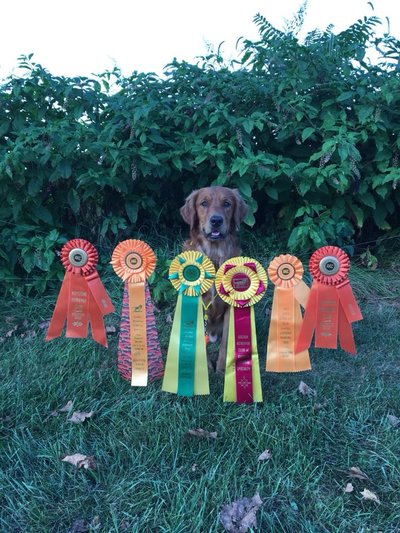 A BIG CONGRATULATIONS TO BOUNDERHILL'S TRUE GRIT- ROO AND OWNER JIM FOR EARNING
BOTH THEIR AKC JUNIOR HUNTER TITLE AND WC TITLE AT THE
GOLDEN RETRIEVER CLUB OF AMERICA 2017 NATIONAL SPECIALTY!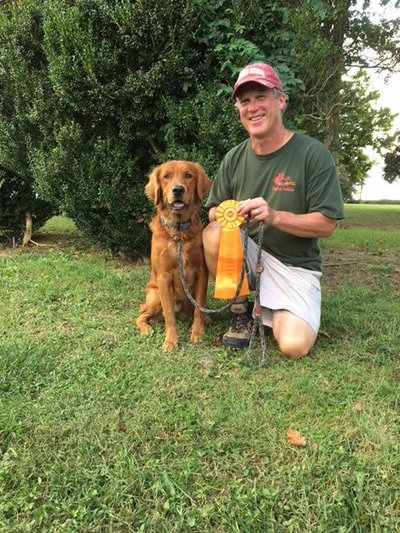 ANOTHER AKC JUNIOR HUNT TEST RIBBON FOR ROO AND JIM, EARNED 9/17/17
AT THE FIRST STATE RETRIEVER CLUB HUNT TEST IN DELAWARE
CONGRATULATIONS!!!!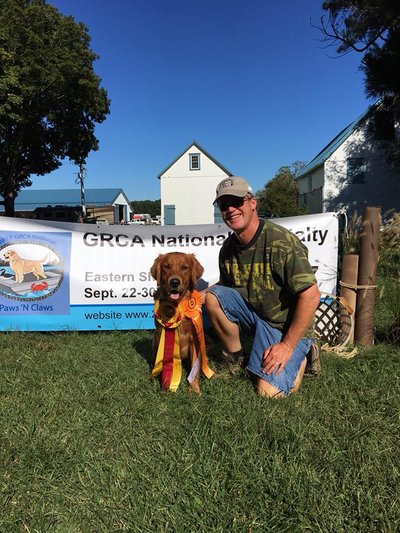 A BIG CONGRATULATIONS TO BOUNDERHILL'S TRUE GRIT "ROO" AND OWNER JIM, EARNING
TWO RIBBONS AT THE KEYSTONE RETRIEVER JUNIOR HUNT TEST! ROO IS A KASEY AND TUCKER BOY
AND IS 10 MONTHS OLD! GREAT JOB!
Congratulations to Glimmer who passed her Canine Good Citizen Test!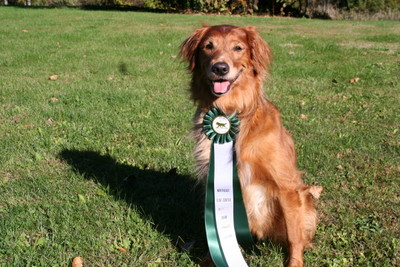 Congratulations to our Piper who earned
a WC Title on 10/10/15!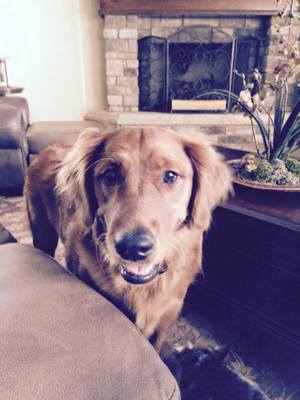 Congratulations to Ruby a Piper /Tucker girl
who recently completed her Canine Good Citizen test with flying colors!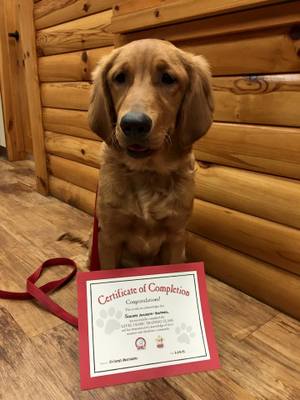 Congratulations to Scarlett, one of Kasey and Tucker's girls who recently completed her Level 1 Training Course. Good work!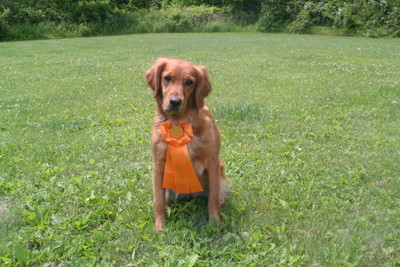 Congratulations to Topbrass Goldeneye, our Kasey, who earned her AKC Junior Hunter Title on 6/14/2014 ! She did a great job!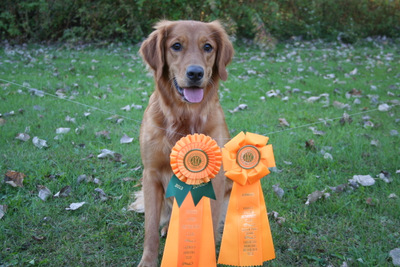 Congratulations Kasey on earning a Third
Junior Hunt Test Ribbon on 5/17/14!
Congratulations to our Kasey who earned a second Junior Hunt Test Ribbon on 9/29/13. Great job Kasey!
Congratulations to HR Smokingold Guns Up, MH,CCA, WCX, our Chase's dam, who earned her HRCH title! Good job!
Congratulations to Choctaw's Yukon Copper Penny, MH, WCX, our Kasey's sire, who was a finalist again in this year's Master National. This is the third time Copper has been a finalist!
Congratulations to Kasey, who earned her first Junior Hunt Test Ribbon on 9/8/13 at the Finger Lakes Retriever Club Test!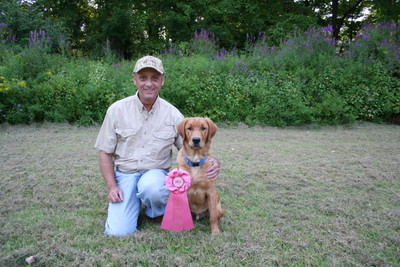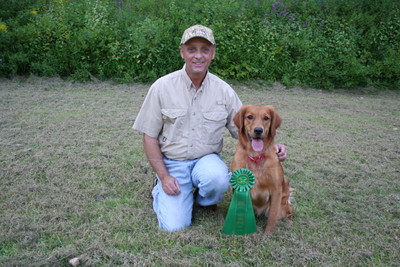 Congratulations to Chase and Kasey who both earned ribbons on 8/17/13 at the Yankee Golden Retriever Club Test. Chase got 1st Place in the Puppy Stakes, and Kasey earned her WC Title.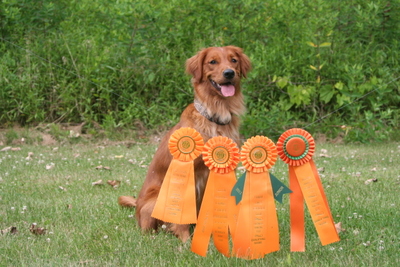 Congratulations to Piper! She received her second AKC Junior Hunt Test
Ribbon on 5/19/12 at the Hudson Highlands Hunt Test. Great Job Piper!
Piper earned another Junior Ribbon on 6/16/12 at the Iroquois Club Hunt Test!
One more to go and she gets her Junior Title!
Big Congratulations to Piper! She earned her Junior Hunter Title on 7/1/12, at the Southern Berkshire Hunt Test. She did an great job!